John Ellis signed with the NY Yankees when he was 17 years old, just out of High School. In 1970, Topps Baseball Cards named him and his teammate Thurman Munson, to its annual Rookie of the Year team. Ellis, called Moose at 6-foot, 2-inches carrying 225 pounds, played 13 years in the major leagues and was the first designated hitter in Cleveland Indians history. In his first year with the Texas Rangers he was batting .419 in 11 games when he slid into second base and broke his left leg and ankle and was out for the season. He later came back to play 290 more games, batting .285 in 1979 with 61 RBI and 12 homers. Retiring from baseball, he went on to his fortune in real estate, only to be stopped by cancer that had also taken his older brother and sister. He pledged that if he survived, he would help others. The Connecticut Cancer Foundation, founded by John and his wife Jane in 1987, has benefitted countless children and families struck by cancer. Every year, major league baseball superstars headline the Foundation's annual fundraising dinner to carry on a generous tradition started by a kid from New London, CT who could swing a bat.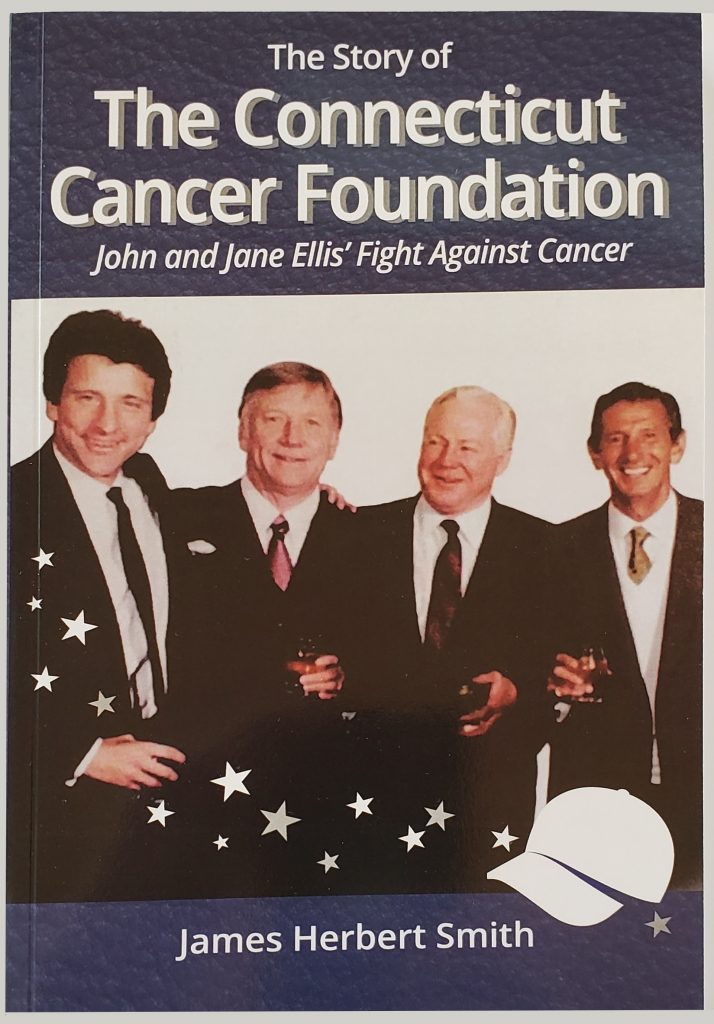 "The New London Strong Boy, John Ellis was going to be a Hall of Famer, his prodigious talent taking him to Cooperstown. It didn't work out for him quite as planned on the diamond, but this must-read book shows you the Hall of Fame person he became, saving countless lives with his and his wife Jane's tireless work to help cancer patients. Coopertown's loss is all of our gain." -Michael Kay, Voice of the NY Yankees, YES Network , Host of The Michael Kay Show on ESPN NY Radio.
Contact Laura at the Connecticut Cancer Foundation to get your copy TODAY!
Signed books are available for a $25 donation to CCF