We invite you to connect with us to discuss how a partnership with the Connecticut Cancer Foundation can help achieve your business objectives by aligning your brand with a cause that people care passionately about. Our CCF Team will work with you to develop a unique partnership with purpose that is tailored to your company's specific goals and needs.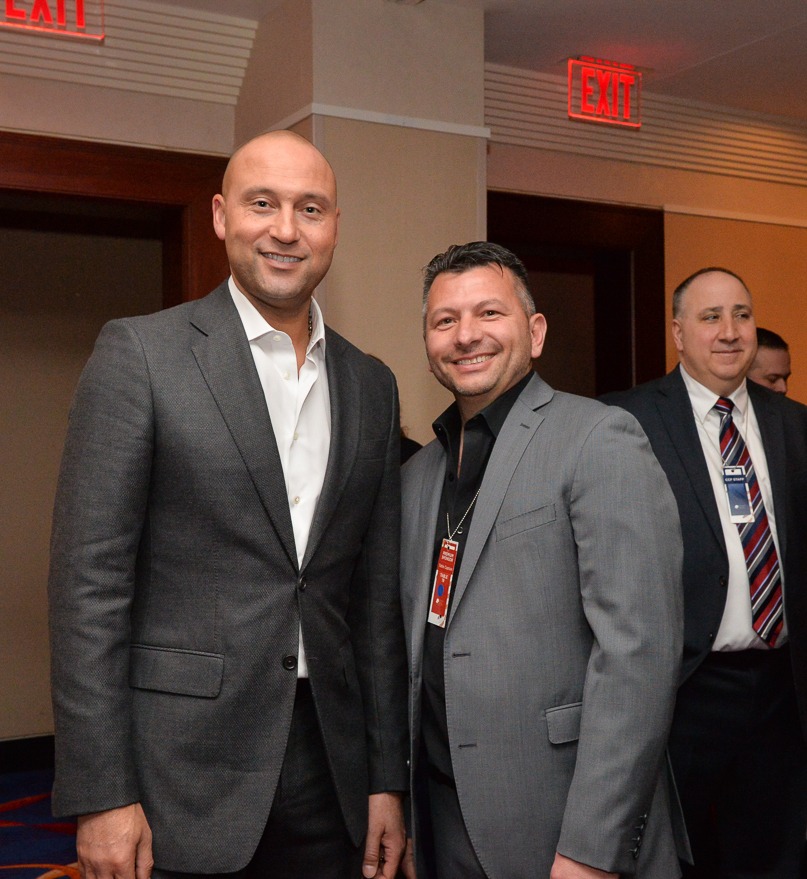 Fitor Mamudi, Starion Energy.
CCF's approach to helping Connecticut cancer patients and cancer research is impactful:
We fund Connecticut cancer patients throughout the state through our CT Cancer Patient Assistance Program, partnerships CT hospitals along with Memorial Sloan Kettering Cancer Center in New York City and Dana Farber in Boston. For the past 31 years, CCF has quietly granted over $5 million to more than 6,000 Connecticut families dealing with the financial hardship that often comes along with a cancer diagnosis.
We fund lifesaving lymphoma research at Memorial Sloan Kettering Cancer Center, from basic biology to prevention to treatment and to survivorship. In 1992, CCF began supporting lymphoma research with a $10,000 grant to John's radiation oncologist – Dr. Joachim Yahalom; the commitment to support research has continued for the last 25 years, providing generous funding to support ongoing cancer research at Memorial Sloan Kettering Cancer Center under the direction of Dr. Joachim Yahalom, the physician who saved Connecticut Cancer Foundation founder, John Ellis' life over 30 years ago. CCF has donated more than $2 million to support ongoing cancer research.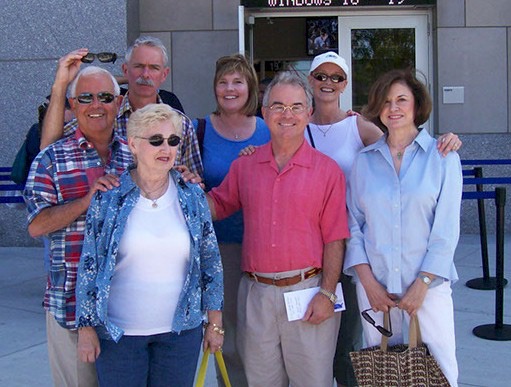 Rich Cersosimo and Pasta Vita Friends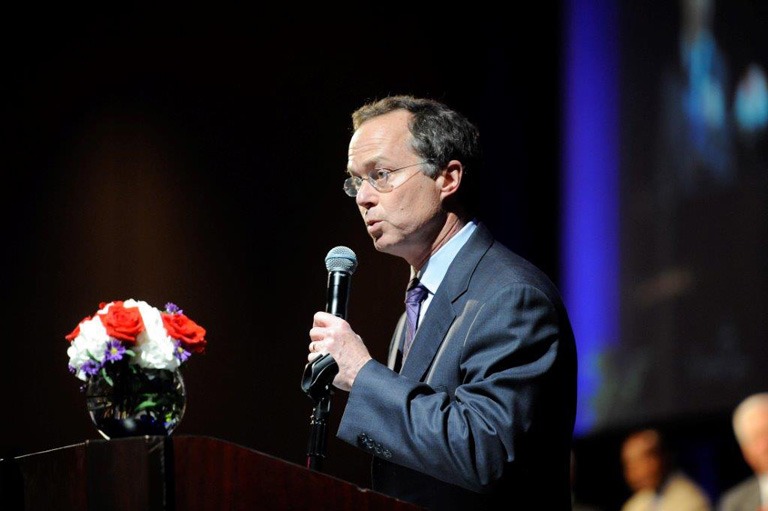 CSF partner Tom Howley, CEO Howley Bread Group which has Panera Bread Bakery-Cafes in CT, RI, & MA
Cause Marketing is a win-win. It provides an easy way for consumers to engage in and support our mission, while generating awareness and funds, with the potential to increase sales for your company. Consumers have become very savvy. They expect companies to participate in cause marketing, and seek to make contributions that will positively impact their communities.
97% of marketing executives believe cause marketing is a valid business strategy. [2010 PRWeek/Barkley Cause Survey]
When choosing between two brands of equal quality and price, 89% of U.S. consumers are likely to switch to a cause branded product. [2013 Cone Communications Social Impact Survey]
When quality and price is equivalent, social purpose is the number one deciding factor for consumers globally. [2010 Edelman GoodPurpose Survey]
A new generation is demanding a new breed of campaign
64% of consumers say simply giving money away isn't enough; they want corporations to integrate social impact directly into their business models (e.g. Buy One Give One campaigns).[2010 Edelman GoodPurpose Survey]
52% of consumers worldwide say they check product labels before buying to ensure the brand is committed to positive social and environmental impact. [2013 Cone Communications Social Impact Study]
The Connecticut Cancer Foundation welcomes partnership opportunities with companies willing to take an "extra step" in helping us support CT cancer patients and fund cancer research. These valuable marketing and corporate relationships generate new streams of revenue for the Foundation – while significantly enhancing the image of partner companies in the eyes of consumers, shareholders and employees alike.
Corporate-sponsored programs offer opportunities for individuals and corporations to participate in advancing the mission of the Connecticut Cancer Foundation. These initiatives make a significant difference to cancer awareness and an ongoing commitment to assist CT cancer patients – engaging corporate officers, employees and consumers.
To the Connecticut Cancer Foundation, a corporate partnership is vital to advancing the mission of the Foundation. By providing funding and public visibility, we are able to continue our grants to CT cancer patients, promote awareness and provide much-needed support to hundreds of patients annually living with cancer, their friends, families and caregivers.
If you are interested in learning more about how your company can become a corporate partner, please contact us.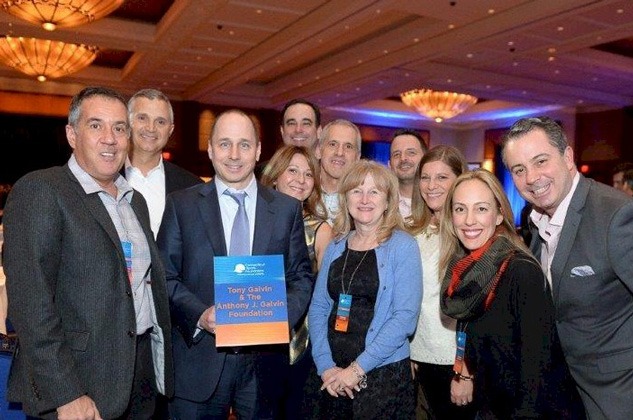 Tony Galvin, Galvin Foundation, partnering with CCF
Engage your employees in the CCF mission to support CT cancer patients and their families and fund cancer research. You and your colleagues can make an impact through any one of our fundraising events, our annual signature Celebrity Dinner and Memorabilia Auction, Cycle and Workout Against Cancer events and more. Turn your passion for sports into a mission to help others.
Over the past 31 years, CCF has had one mission: to ease the financial burden for CT cancer patients and their families and fund cancer research. Through our various fundraising initiatives, we enable our supporters to personally take action in the mission.
Supporting these fundraising initiatives enables your company to be affiliated with an established non-profit organization with a proven track record for carrying out our mission. By partnering with CCF as a sponsor, your company can reach thousands of passionate CCF supporters.
We invite you to be a part of the various sponsorship and marketing opportunities CCF has to offer throughout the year. It is a tremendous opportunity to build brand loyalty, attract new customers and showcase your commitment to supporting your community.