The Connecticut Cancer Foundation Fine Arts Program
The Connecticut Cancer Foundation Fine Arts Program was founded in 2015 with the purpose of raising awareness for the visual arts as well as generating support for the Foundation's mission through the curation and sponsorship of public exhibitions, gala fundraising events as well as the donation of artwork from benefactors to the permanent collection of the Connecticut Cancer Foundation. The art will be exhibited and viewed by cancer patients and those affected by cancer for aesthetic and therapeutic experiences.
The Connecticut Cancer Foundation Fine Art Board is led by a formal subcommittee of three art world professionals possessing significant credentials and affiliations with Sotheby's, the Smithsonian Institution, the Library of Congress, the Board of Governors of the Federal Reserve System and the Museum of Fine Arts Boston among others.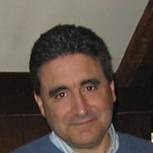 Fred Daniello
Special Subcommittee Advisor to the Chairman
Mr. Daniello has over 25 years in the Fine Art business. In 1989 he began a career in art publishing. From 2002 to 2014, he owned and operated F Daniello Fine Art. Currently, he is the owner and director of Art Commerce, a large Internet online platform that sells a vast range of modern & contemporary fine art worldwide. Mr. Daniello actively acquires investment grade artwork by the most notable modern and contemporary artists and places them into important private and public collections.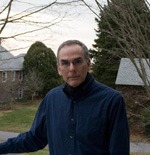 Scott Kahn
Art Advisor
Scott Kahn is a painter based in New York City with a long exhibition history, including seven one man shows with the Perlow Gallery in New York, and in 2004 a retrospective at the Arthur Ross Gallery, University of Pennsylvania, Philadelphia, his alma mater. His work is included in numerous corporate and private collections in the U.S. and abroad. He is the recipient of two Pollock-Krasner Foundation grants and was an artist in residence for three summers at the Edward Albee Foundation in Montauk, L.I. His work has been reviewed by the New York Times, Art In America, and the Wall Street Journal.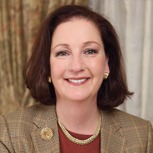 Marsha Malinowski
Fine Art Advisor
Marsha Malinowski received her B.A. from Wellesley College and her M.A. from Brown University. Principal of Malinowski & Associates – Fine Art Advisory, she has over 30 years of experience in the art world (26 of those years as a Senior Vice President at Sotheby's). She provides guidance on purchasing and selling paintings by artists as varied as El Greco, Sorolla, Norman Rockwell, George Inness, John Singleton Copley and Pat Steir in addition to manuscripts by Michelangelo, Van Gogh, Gauguin, Magritte, Beethoven, Mozart, Mahler, Washington, Jefferson, Adams, Einstein, and Freud to name just a few.